By
Dennis Fischer
© 2004 Dennis Fischer ®
All rights reserved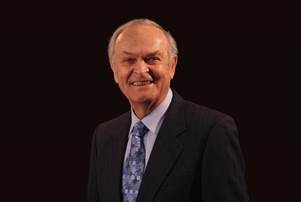 Dennis Luker
This book is dedicated to Mr. Denny Luker,
A man of extraordinary grace and dignity. I am honored to call him
my pastor, my brother, and my friend.
Throughout history great thinkers and philosophers have pondered the meaning of life and the purpose for man. They have questioned the struggle between good and evil, of right and wrong. These great minds have sought to comprehend the cause of human suffering and injustice. They have tried to make sense out of a world that seems bent on its own destruction.

Even the most prominent theologians down through the ages have struggled with these issues--and today man seems no closer to an answer than he was at the beginning. A great question continues to haunt each succeeding generation: What is man--and where is he going? And why must he take a path that seems paved with so much misery?

Is a great plan being worked out through the human experience? Or is life simply the result of chance? The answers to these questions have eluded mankind for millennia.
...

Until Now
Directory
---
Appendix
---
| | | | | |
| --- | --- | --- | --- | --- |
| | | | | |
| | Appendix | | | |
| | | | | |
| | Appendix | | | |
| | | | | |
| | Appendix | | | |
| | | | | |
| | Appendix | | | |
| | Appendix | V | | |